Contest winner visual identity
for the Brazilian Design Biennial 2015
In 2013, a national competition was open to select a visual identity for the Brazilian Design Biennial 2015.
This edition of the event, one of the most important in the Brazilian design calendar, will take place in Florianopolis, one of the main cities in the country, located in southern Brazil, and famous for its beautiful beaches and for being one of the richest cities in the country.
The theme of this edition, chosen by the organizing committee of the Biennal, was "Oba, design for all" a celebration of the concept created by the Design for All Foundation (designforall.org), which aims to disseminate the design for all diversity of society. "Oba", in Brazil, is an expression of joy and celebration, like WOW.

The challenge of this competition was to create something that represented the concept and celebrate it in a unique way, respecting the logo used since the first version of the Brazilian biennial.
I designed a lively and diverse identity, composed of a set of visual elements that interact with each other: (1) a standardized version of the traditional logo of the Biennale, which receives a colorful detail in symbol, (2) the OBA graphics, which is complemented by the phrase "design for all", (3) the OBA faces, a set of colored faces of people of various ethnicities and ages, and (4) a set of colors and patterns.
My design was chosen from 90 submissions and is already being used in all communication pieces of Brazilian Design Biennial 2015.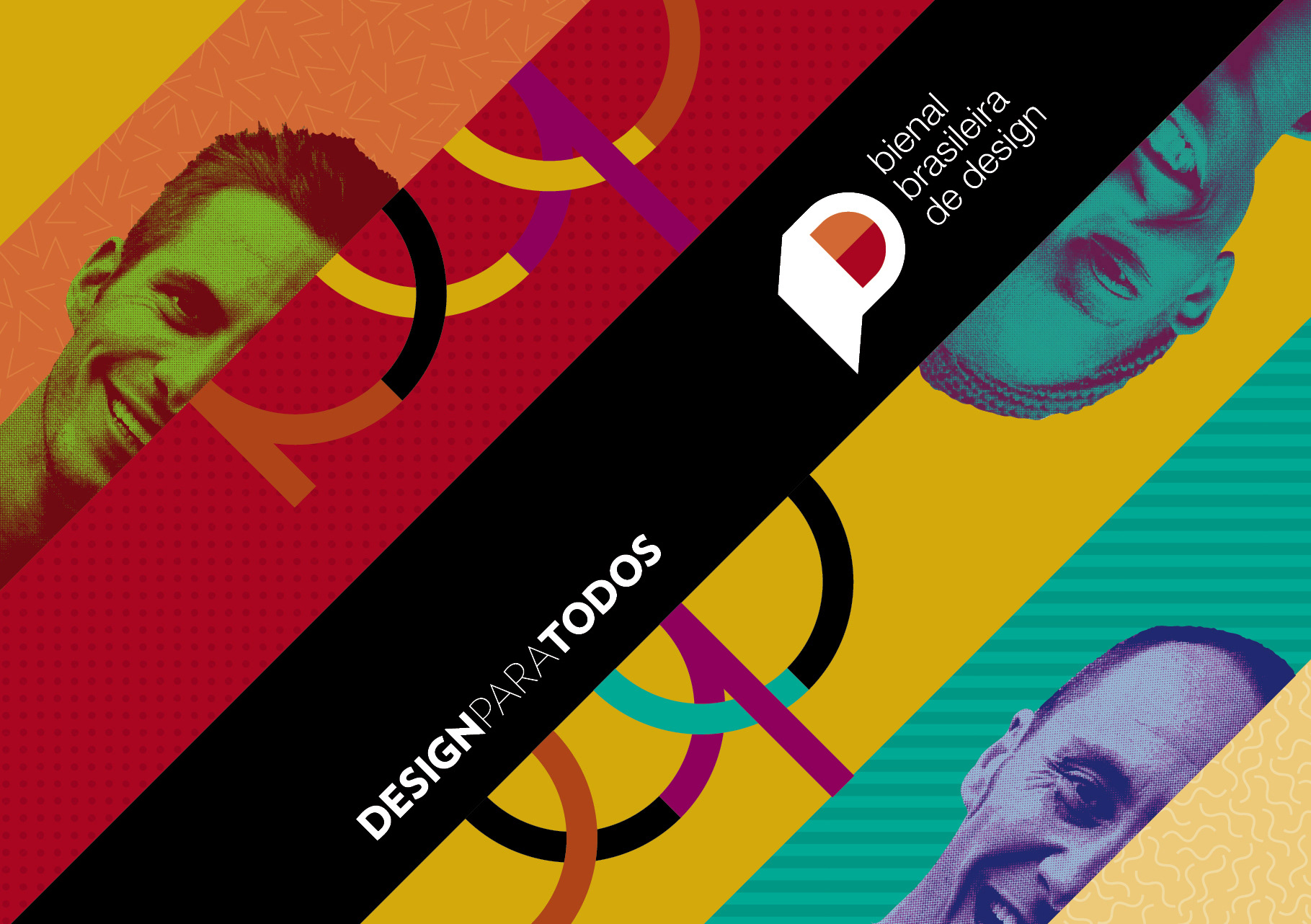 Identidade visual vencedora do concurso
para Bienal Brasileira de Design 2015

Em 2013, um concurso nacional foi aberto para selecionar uma identidade visual para a Bienal Brasileira de Design de 2015.


Esta edição do evento, um dos mais importantes do calendário de design brasileiro, acontecerá na cidade de Florianópolis, uma das principais capitais, localizada no sul do Brasil, famosa por suas lindas praias e por ser uma das cidades mais ricas do país. 
O tema dessa edição, escolhido pela comissão organizadora da Bienal, foi "Oba, design para todos", uma celebração ao conceito criado pela Design for All Foundation (designforall.org), que visa disseminar o design para toda a diversidade da sociedade.
O desafio desse concurso era criar algo que representasse e celebrasse o conceito de forma única, respeitando o logo utilizado desde a primeira versão da bienal brasileira.
Projetei uma identidade alegre e diversa, composta por um conjunto de elementos visuais que interagem entre si: (1) uma versão padronizada do tradicional logo da Bienal, que recebe um detalhe colorido no símbolo, (2) o grafismo OBA, que vem complementado pela frase "design para todos", (3) as OBA Faces, um conjunto de rostos coloridos de pessoas de variadas etnias e idades e (4) um conjunto de cores e patterns.
Meu projeto foi escolhido entre 90 trabalhos inscritos e já está sendo utilizado em todas as peças de comunicação da Bienal Brasileira de Design 2015.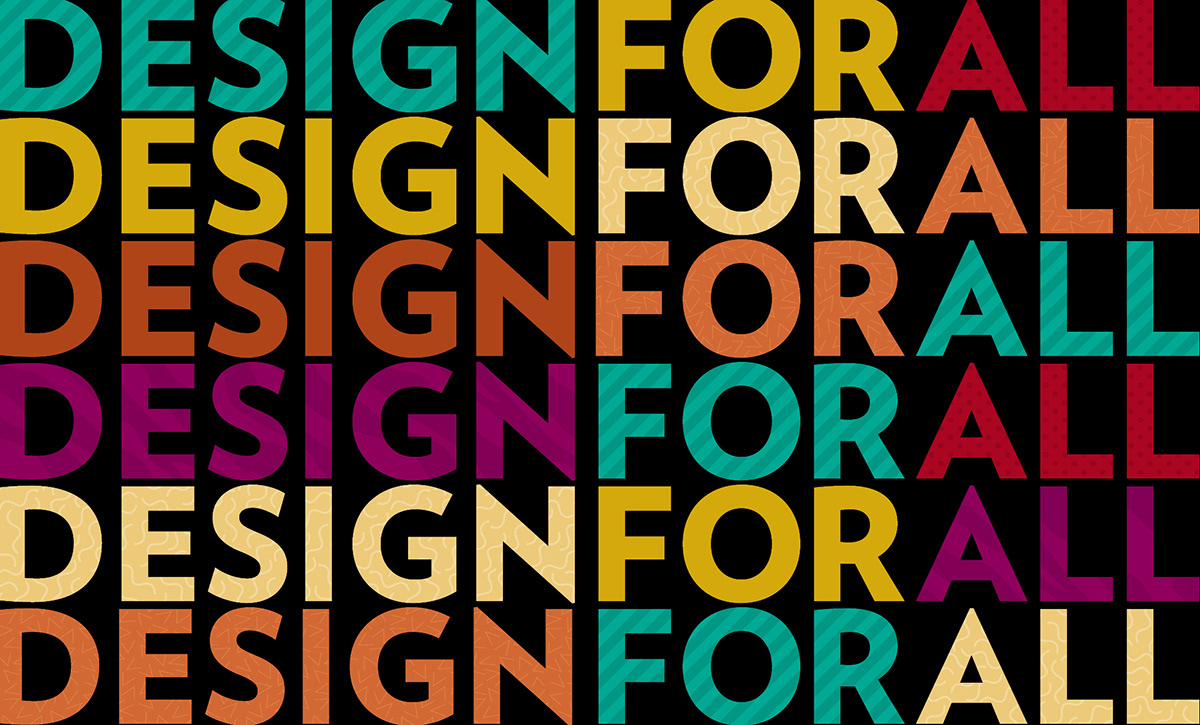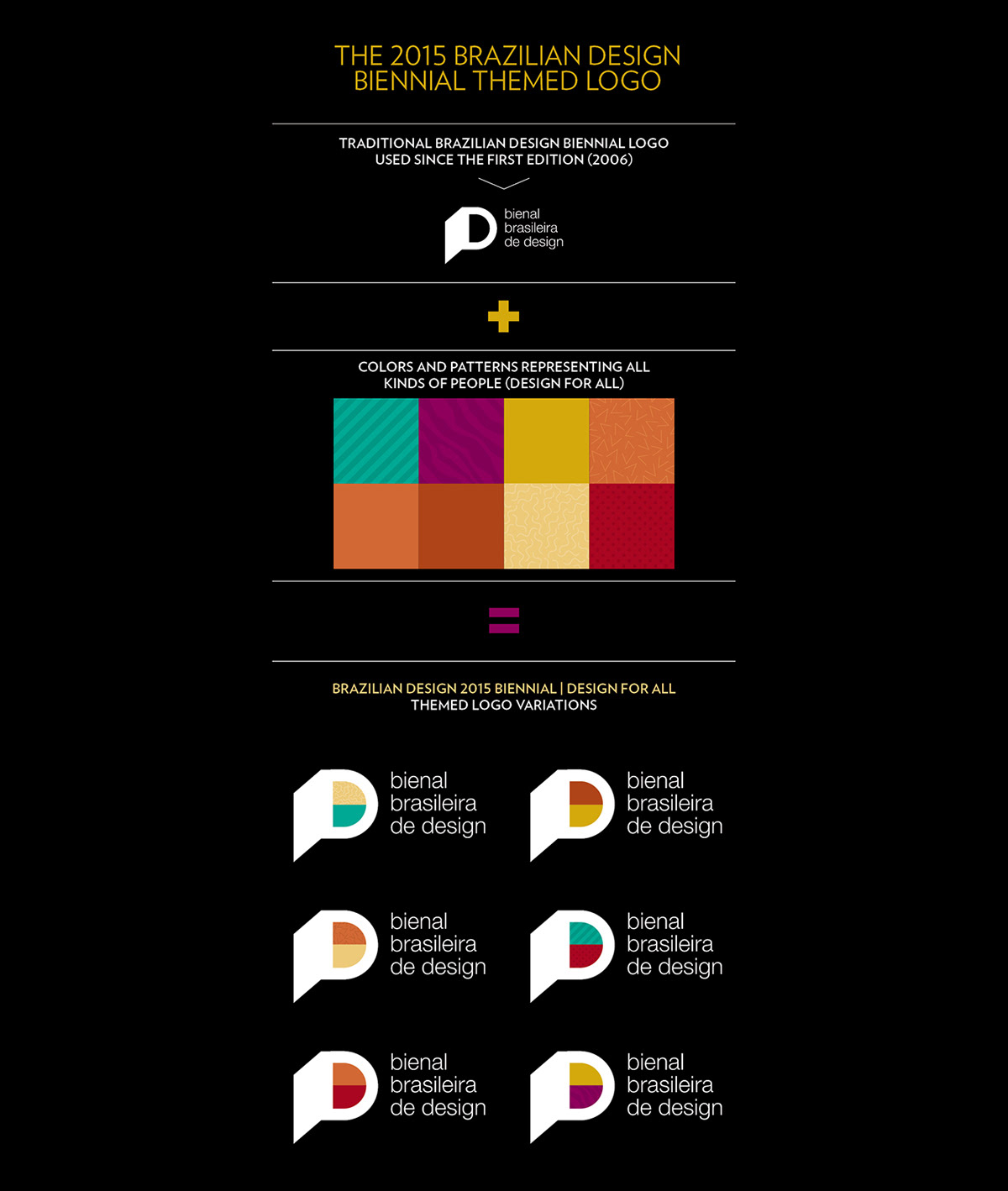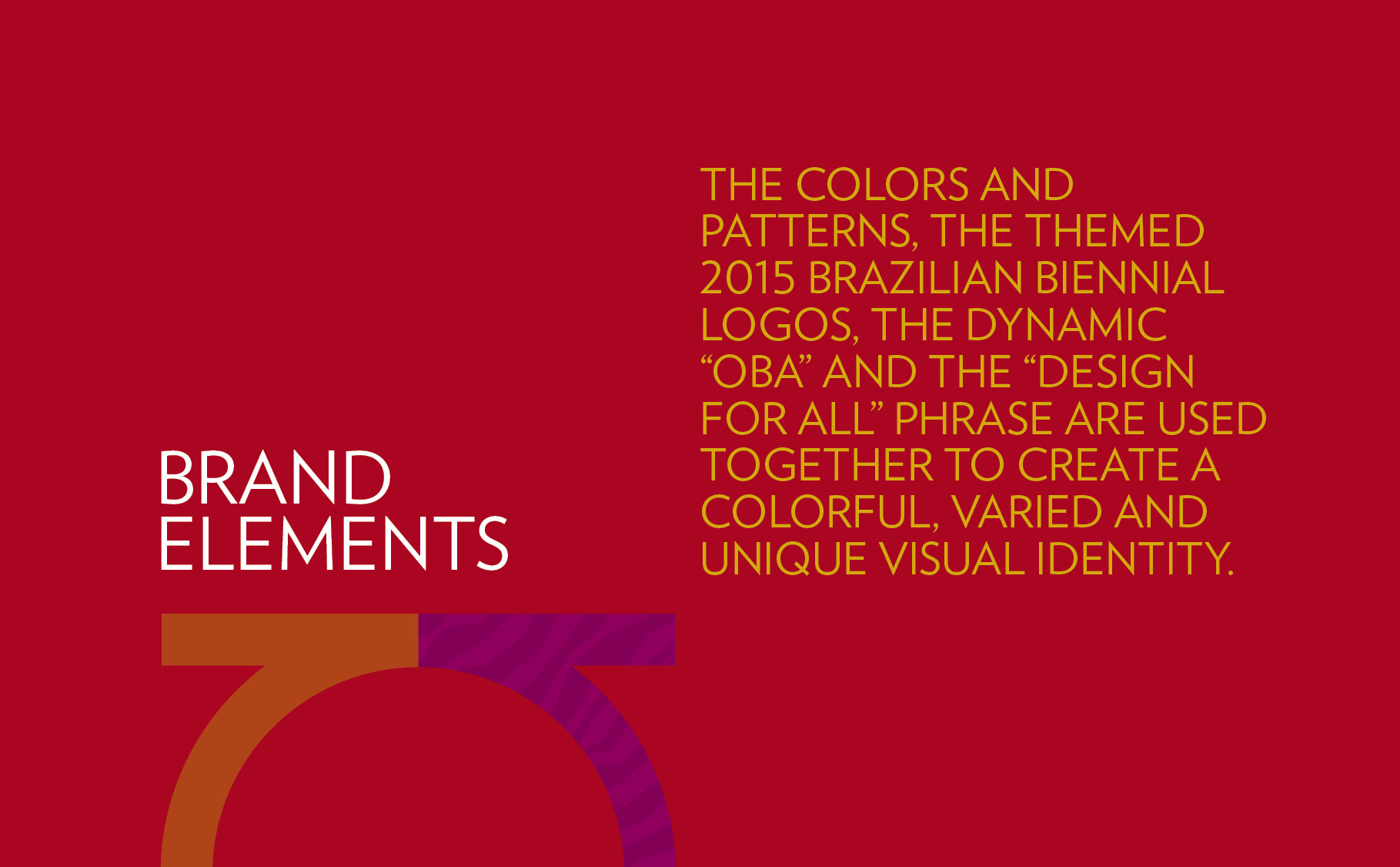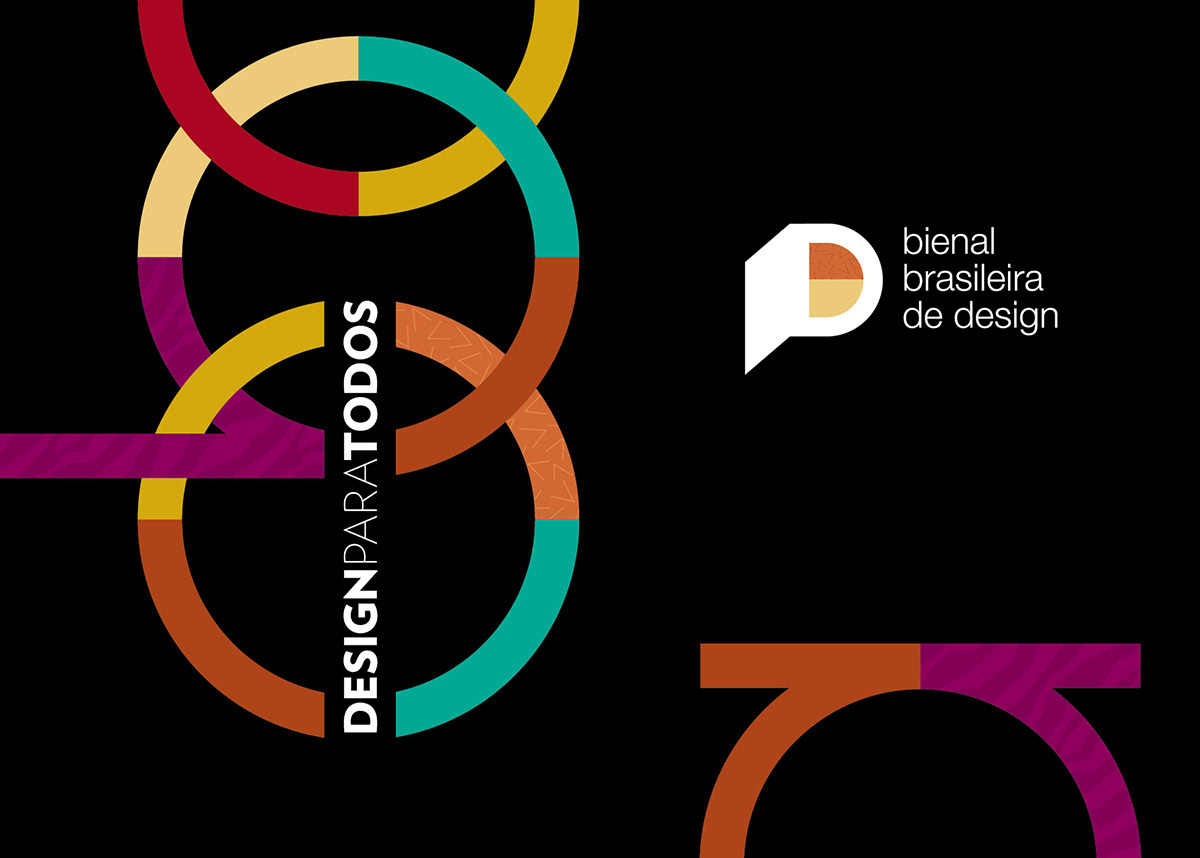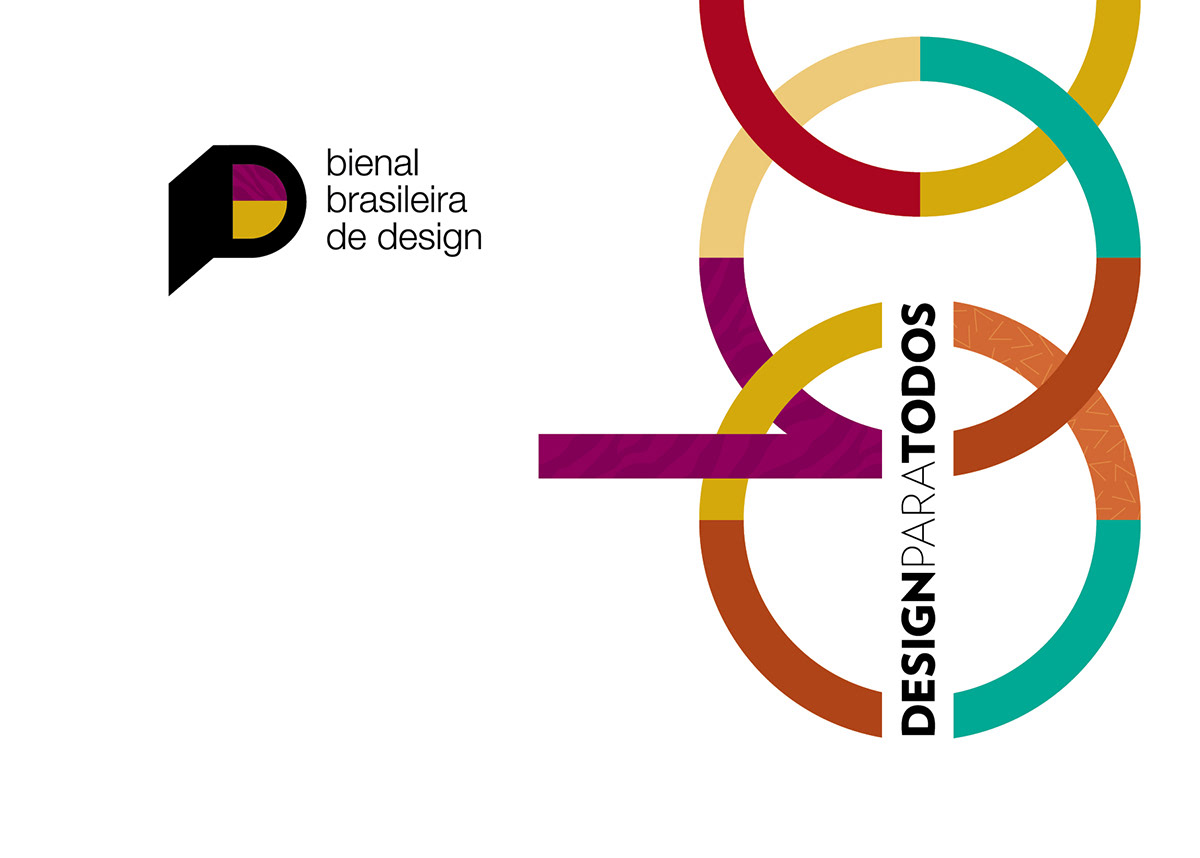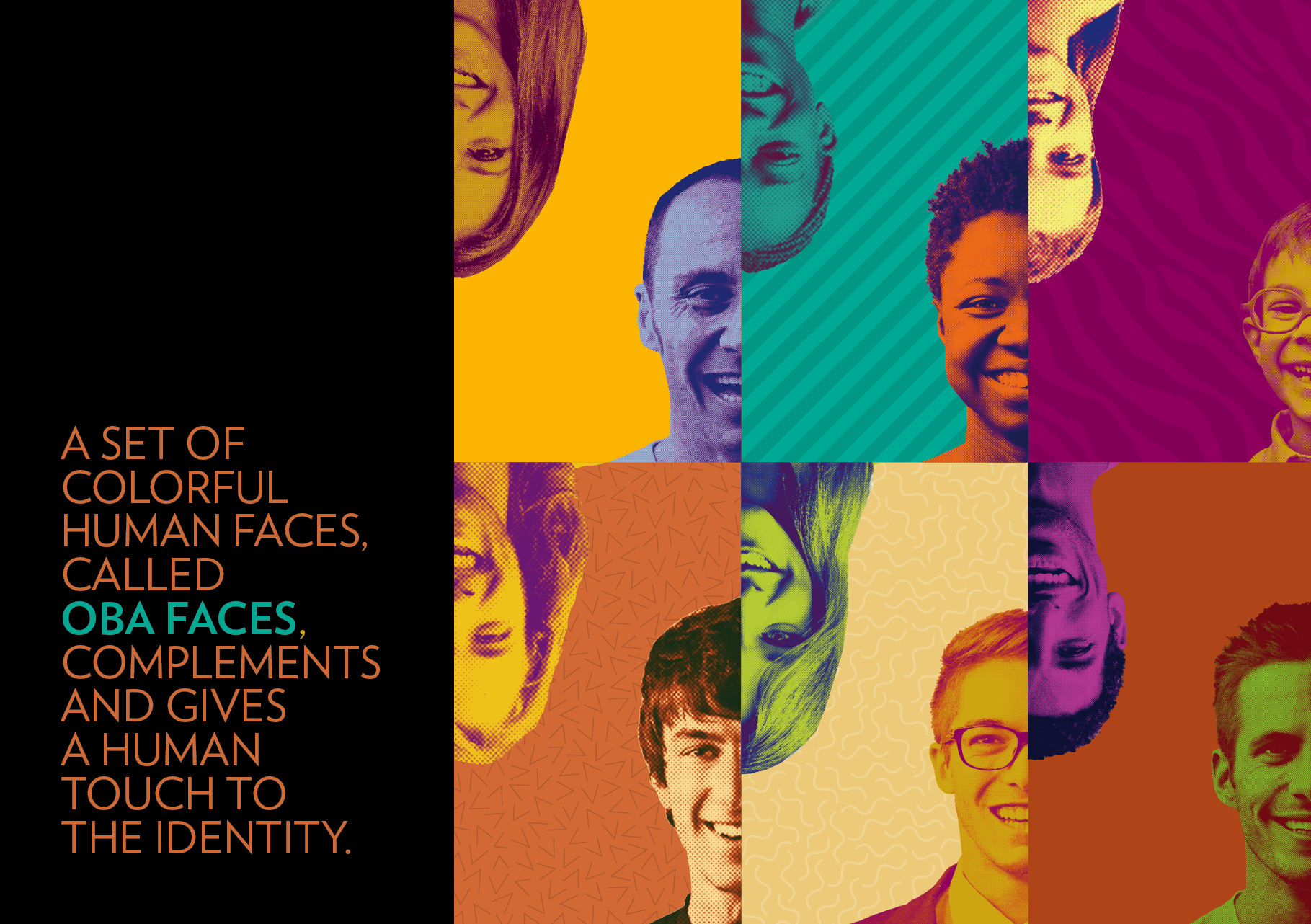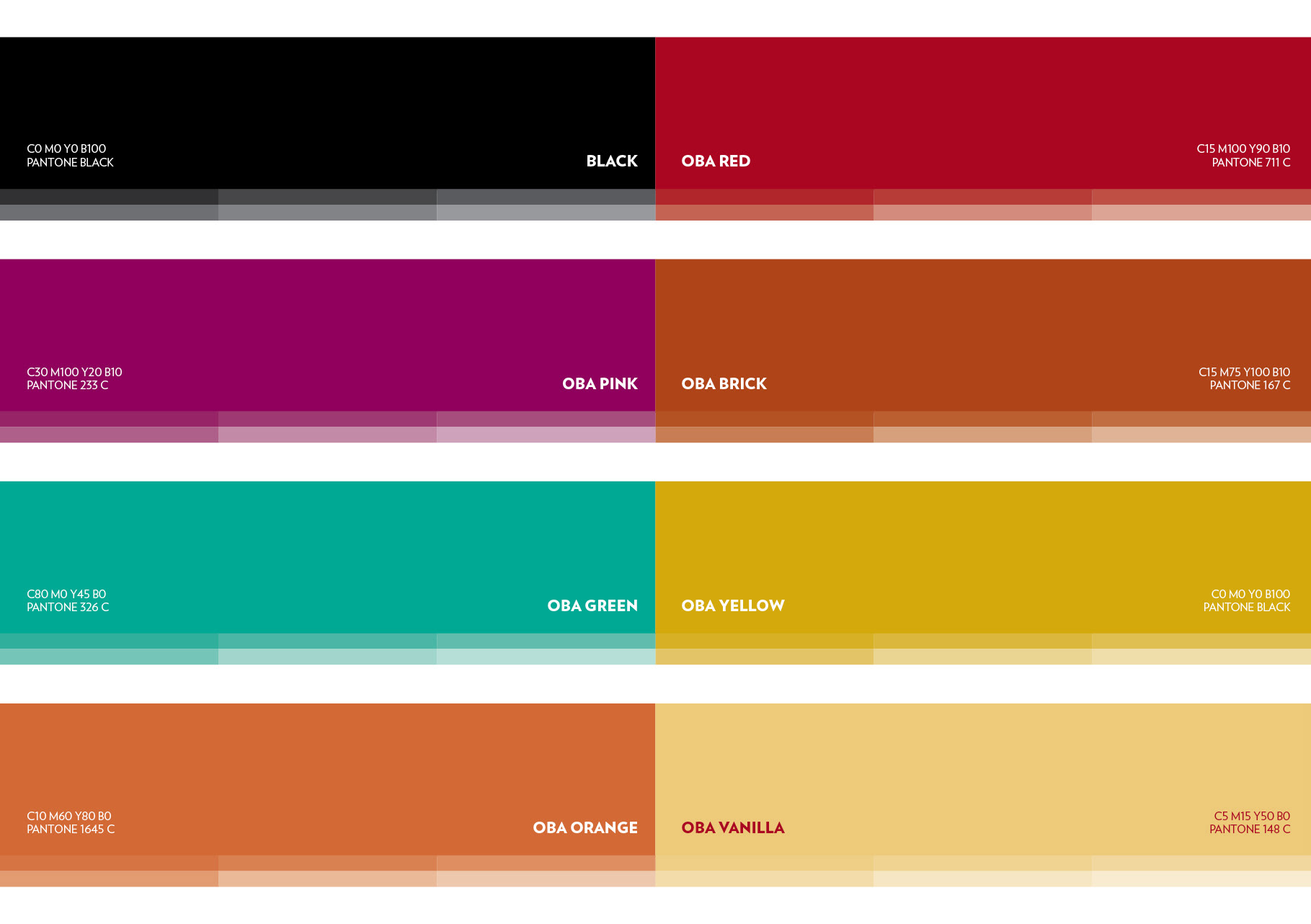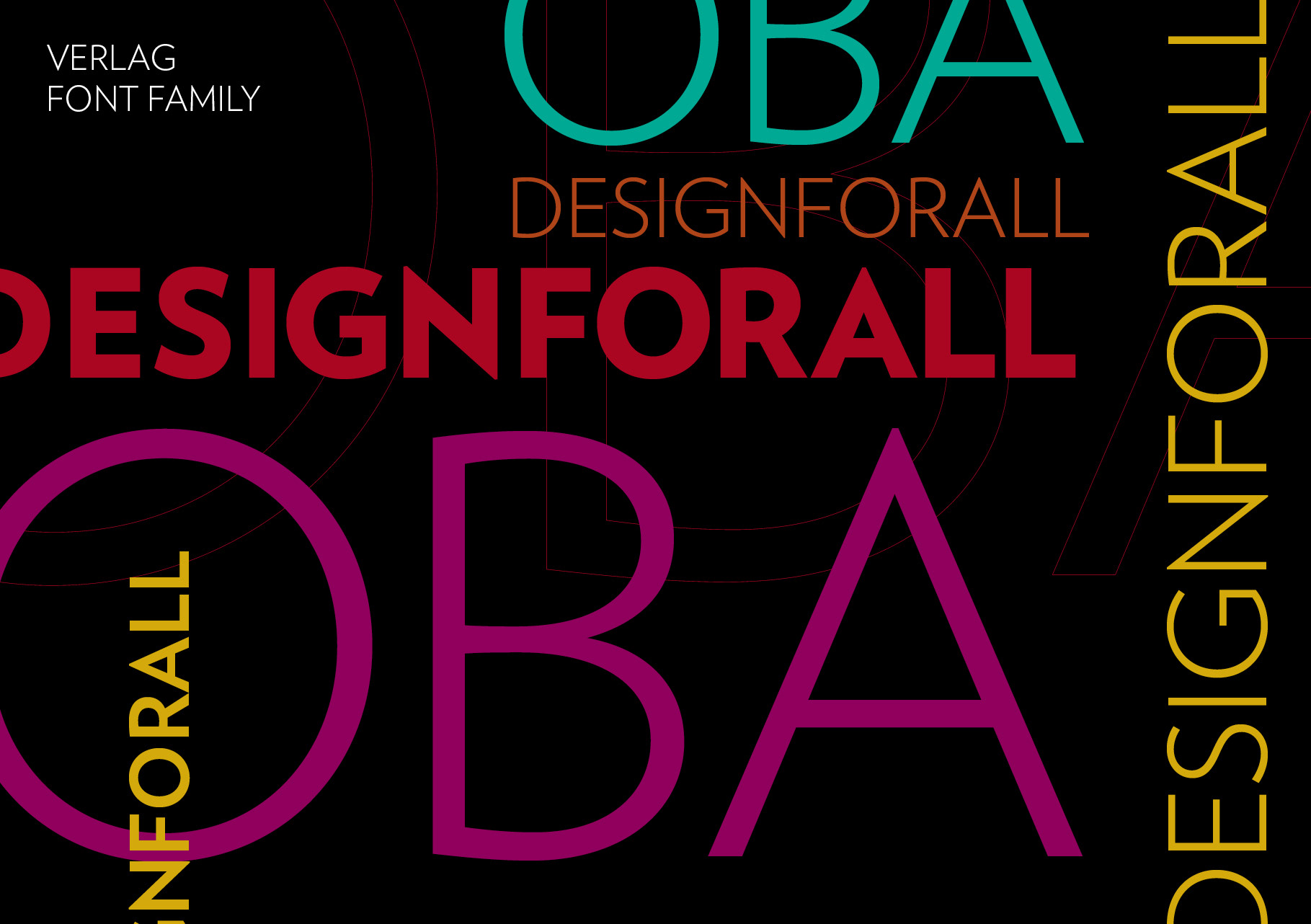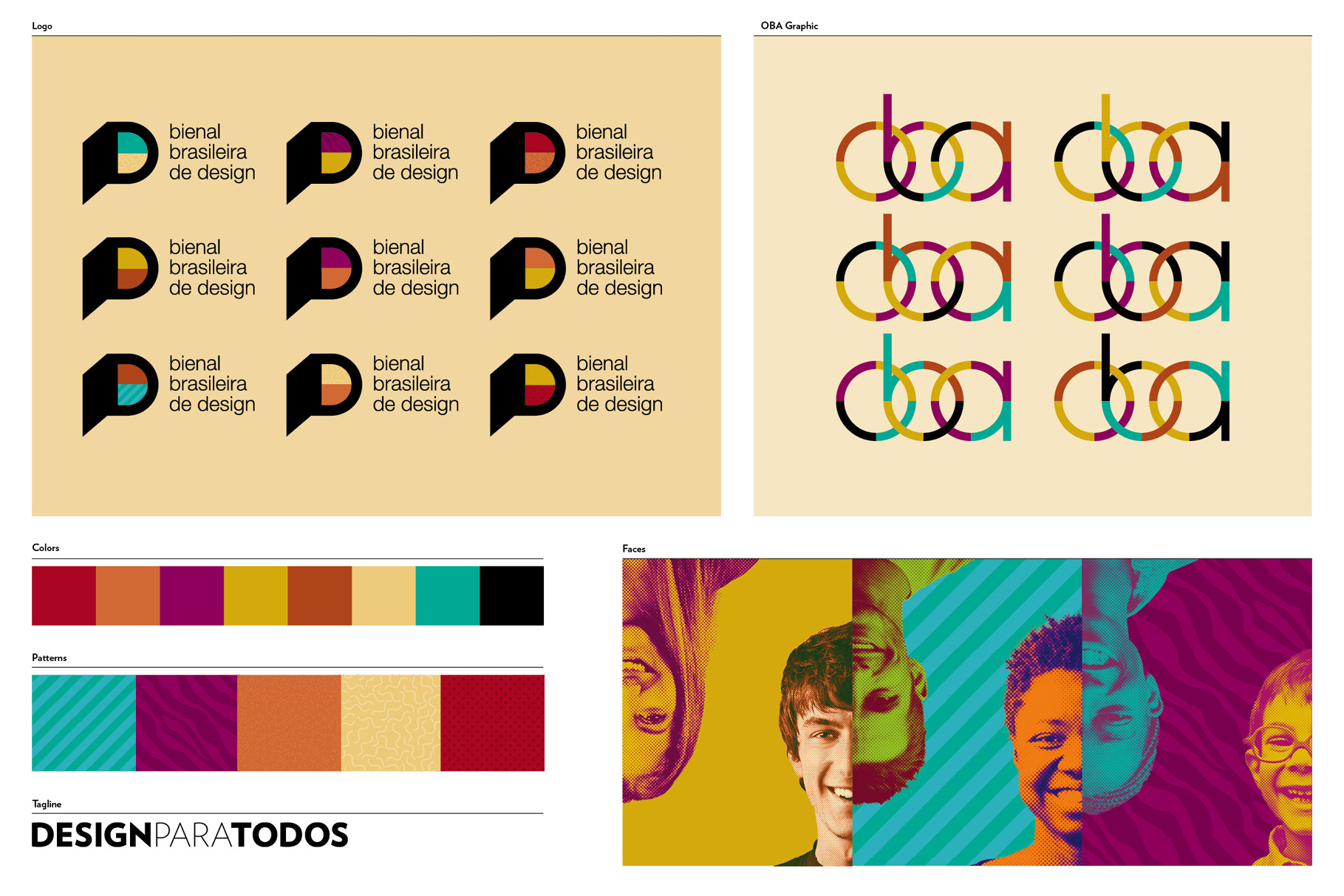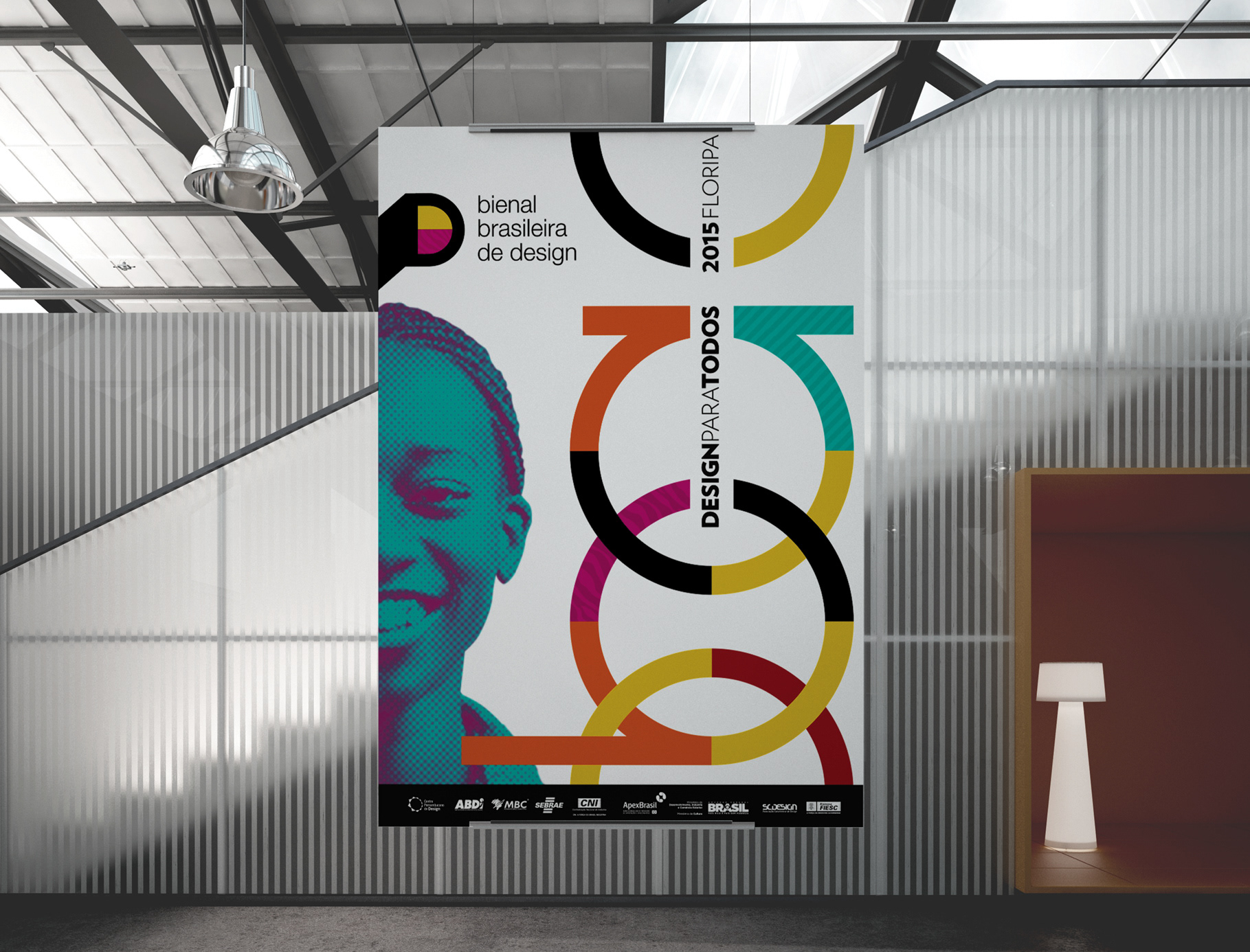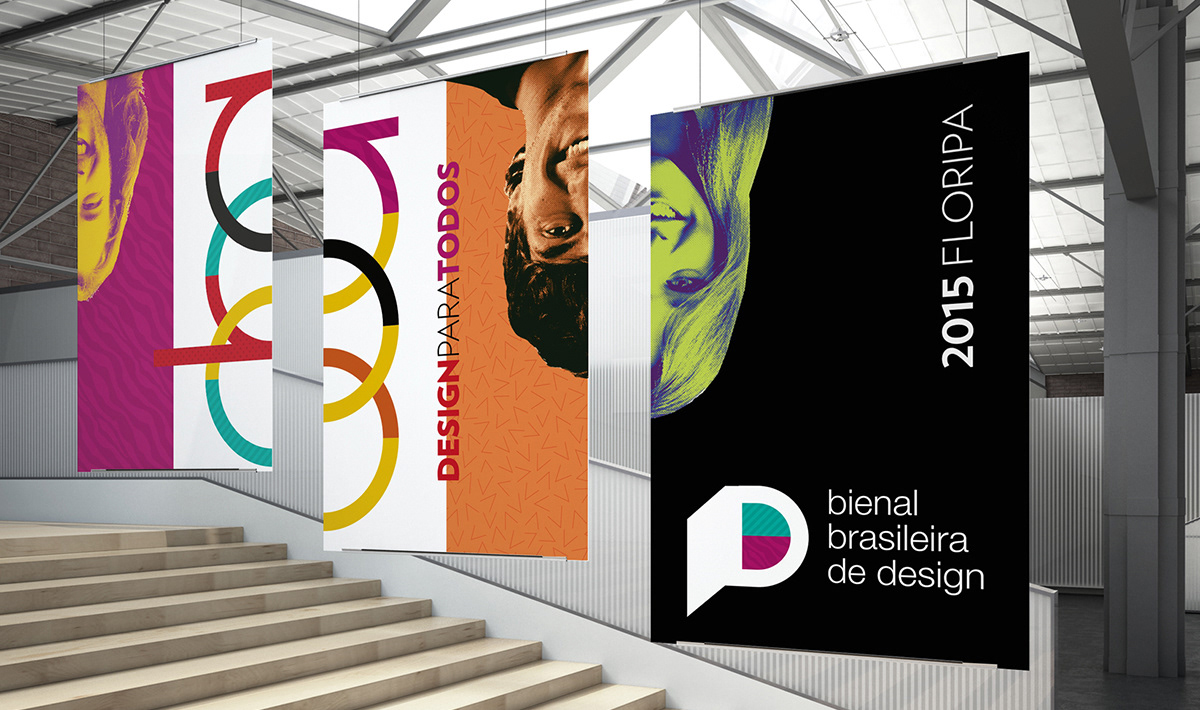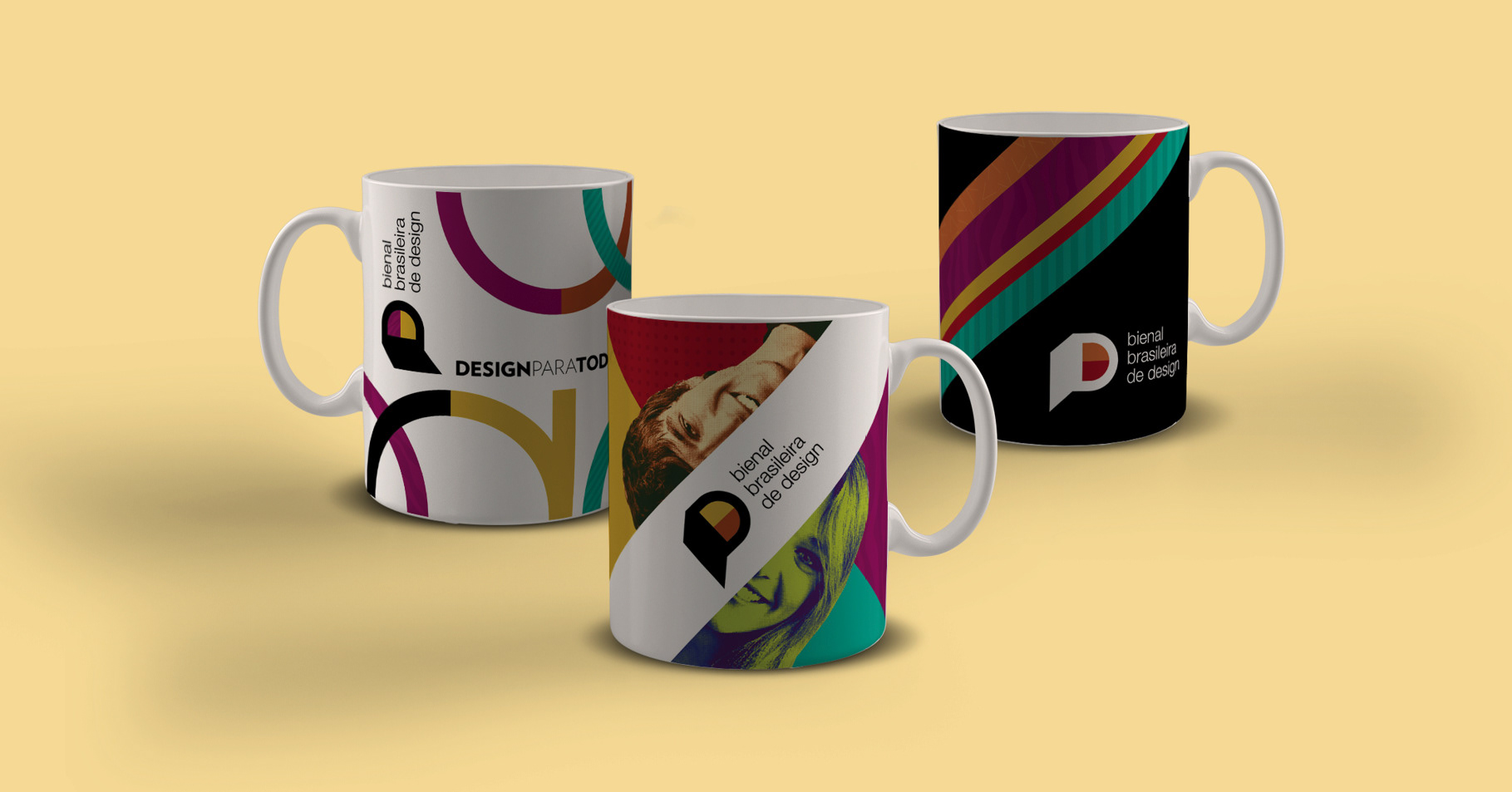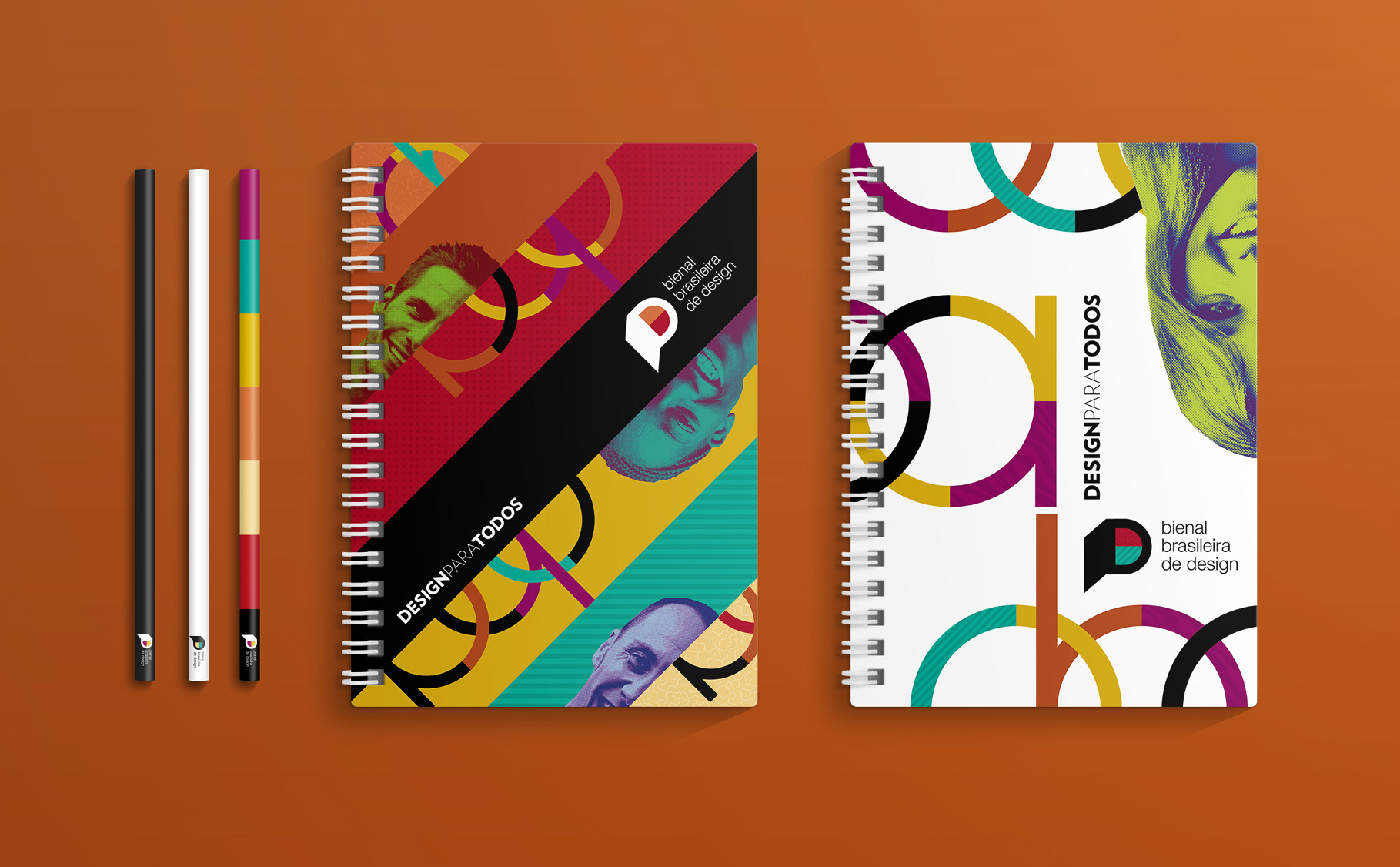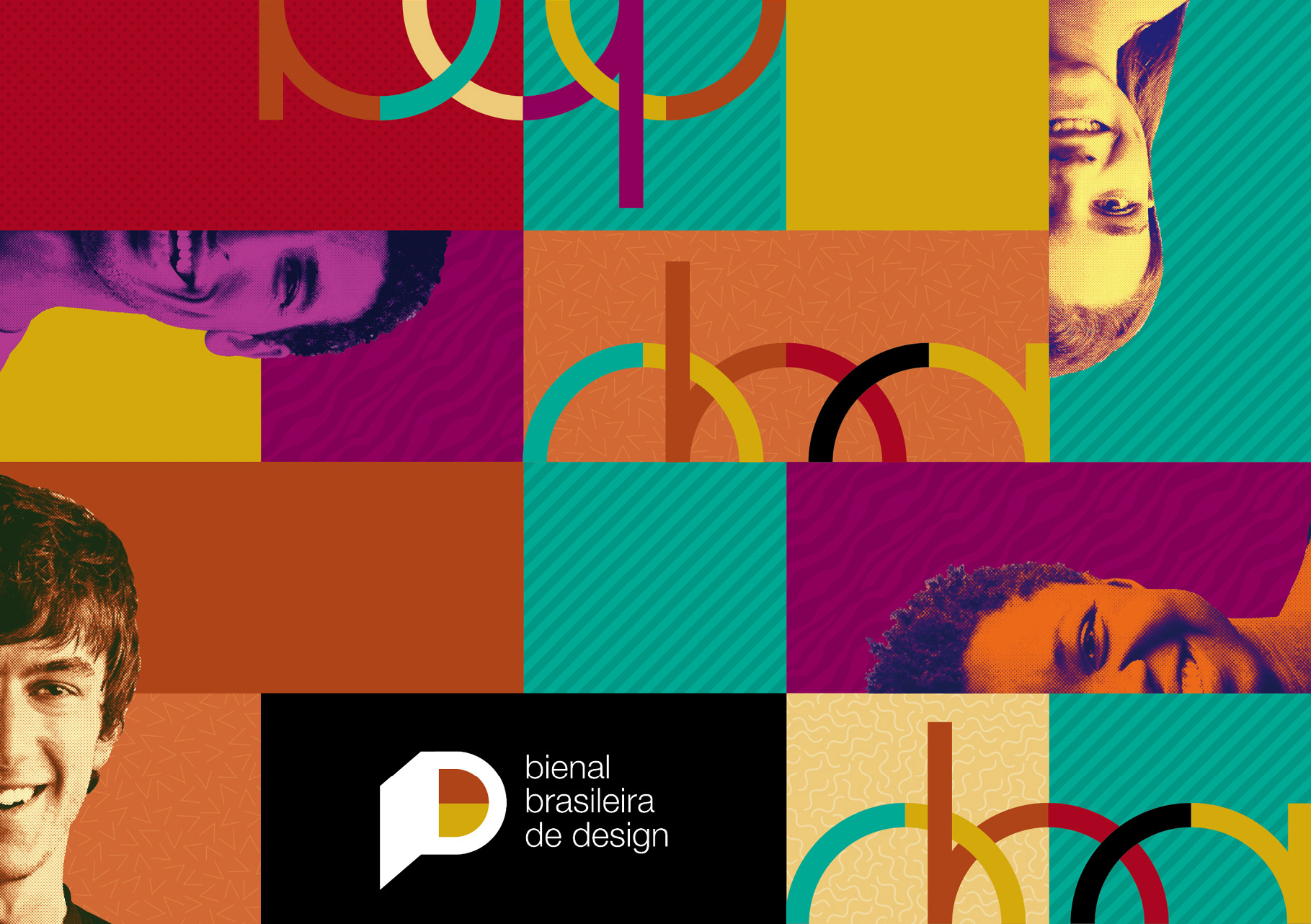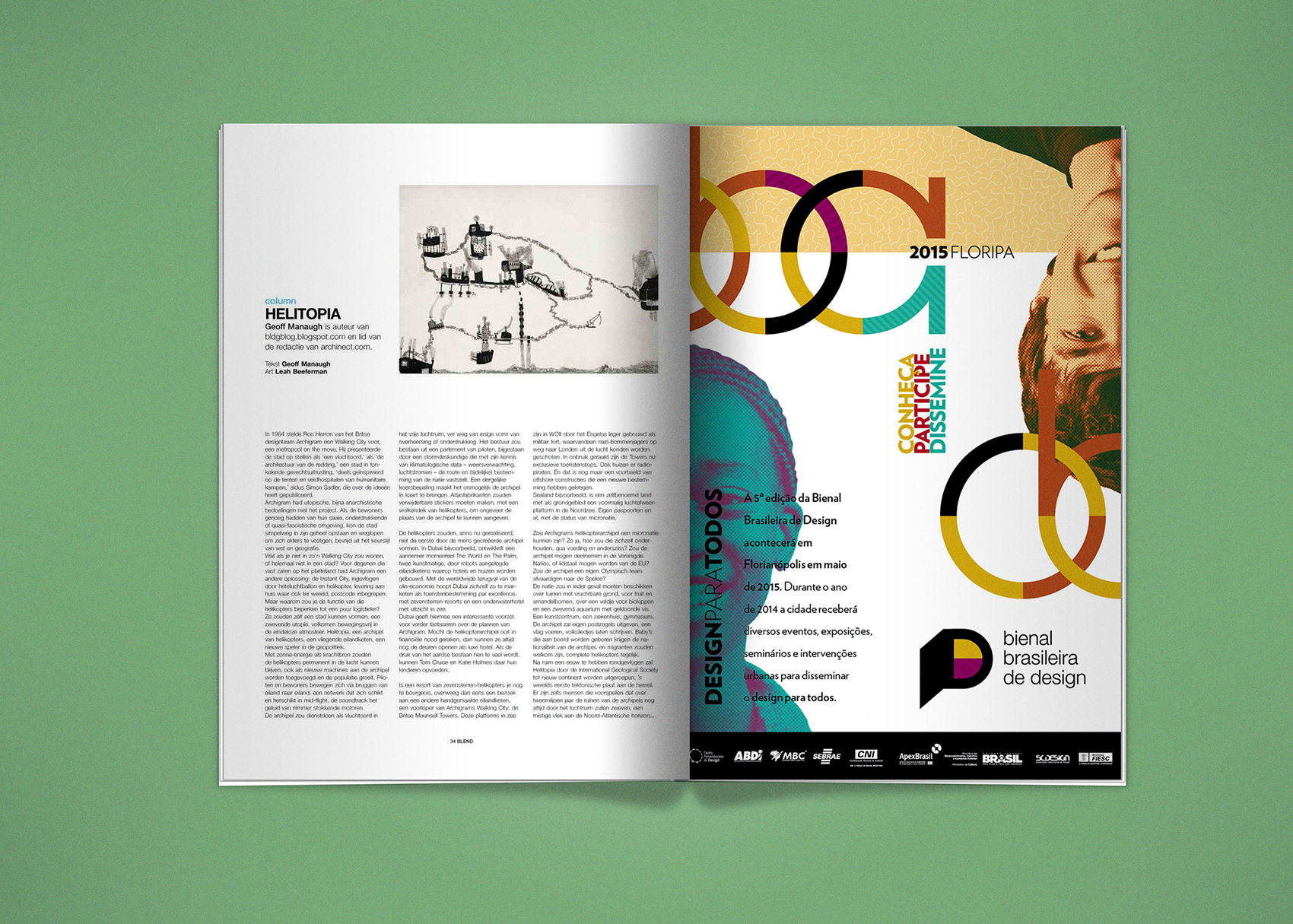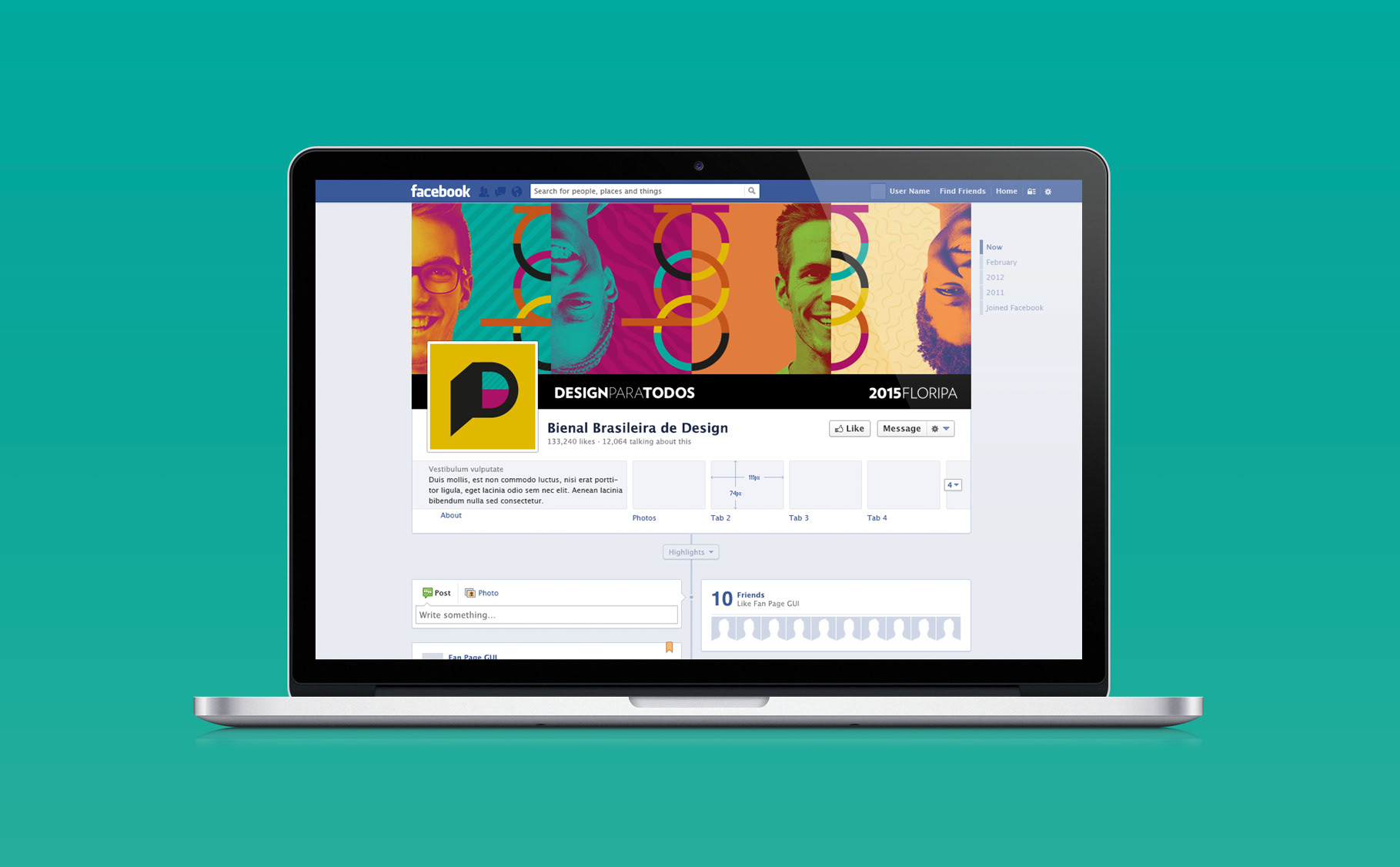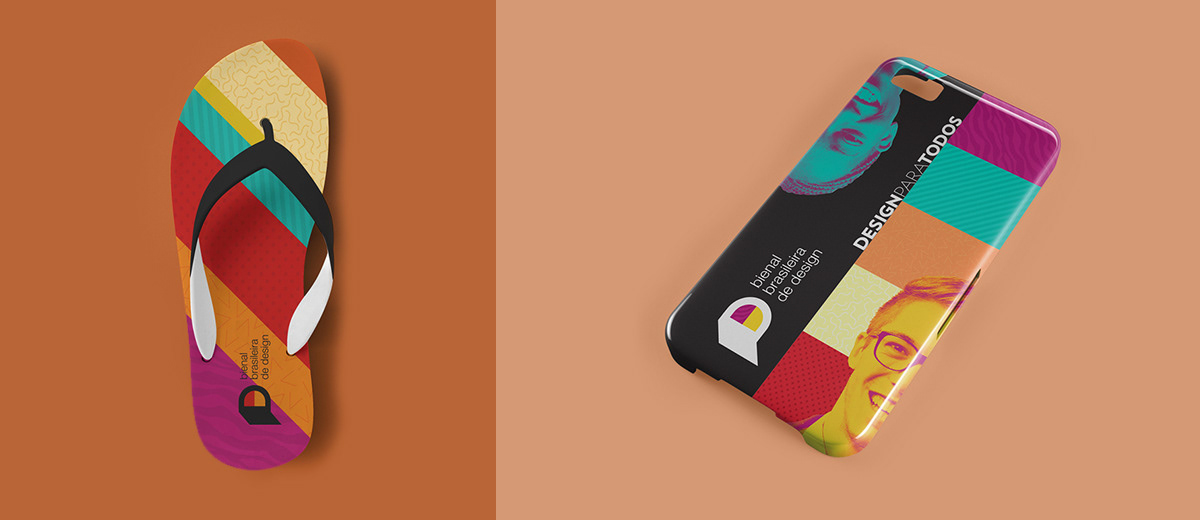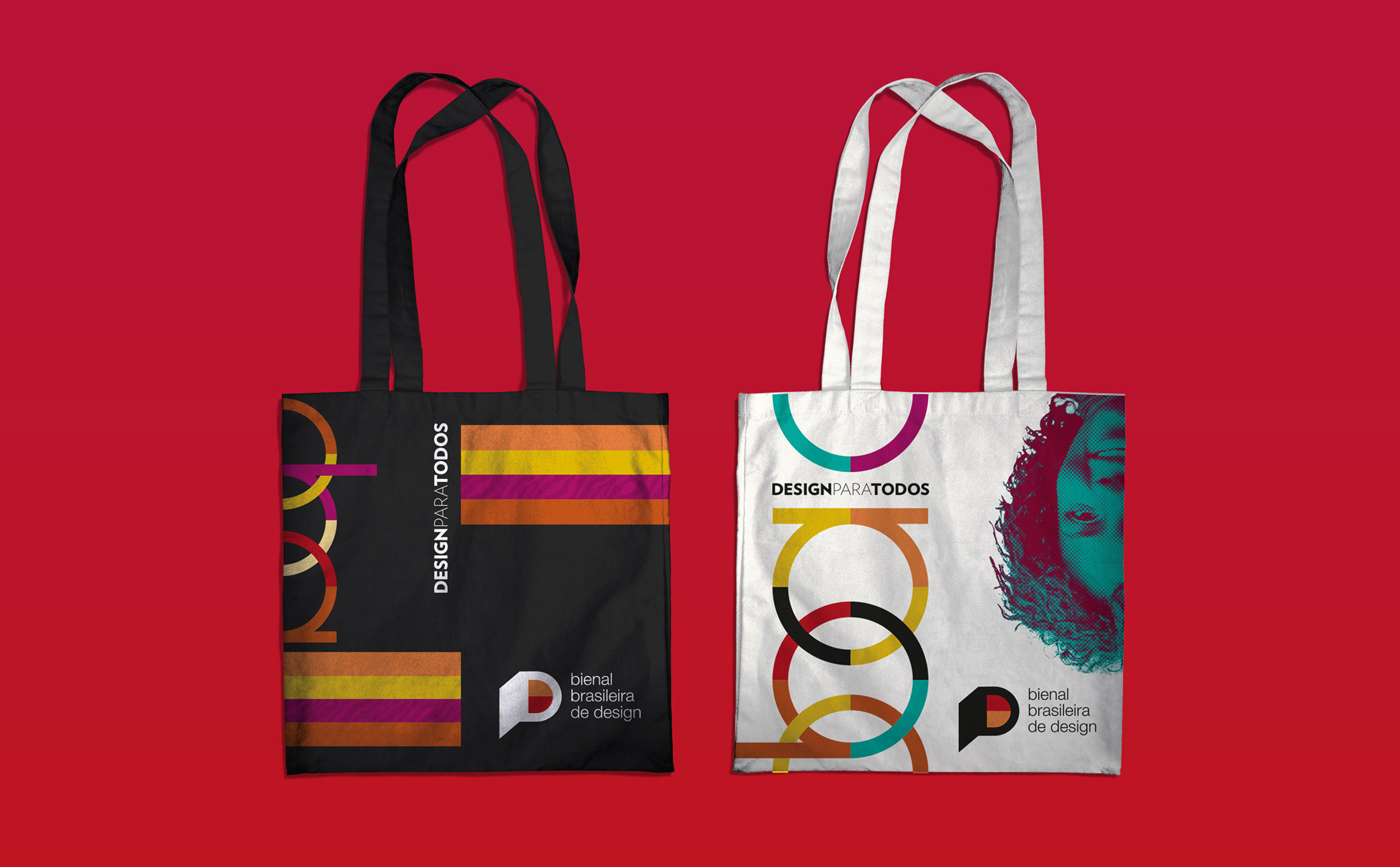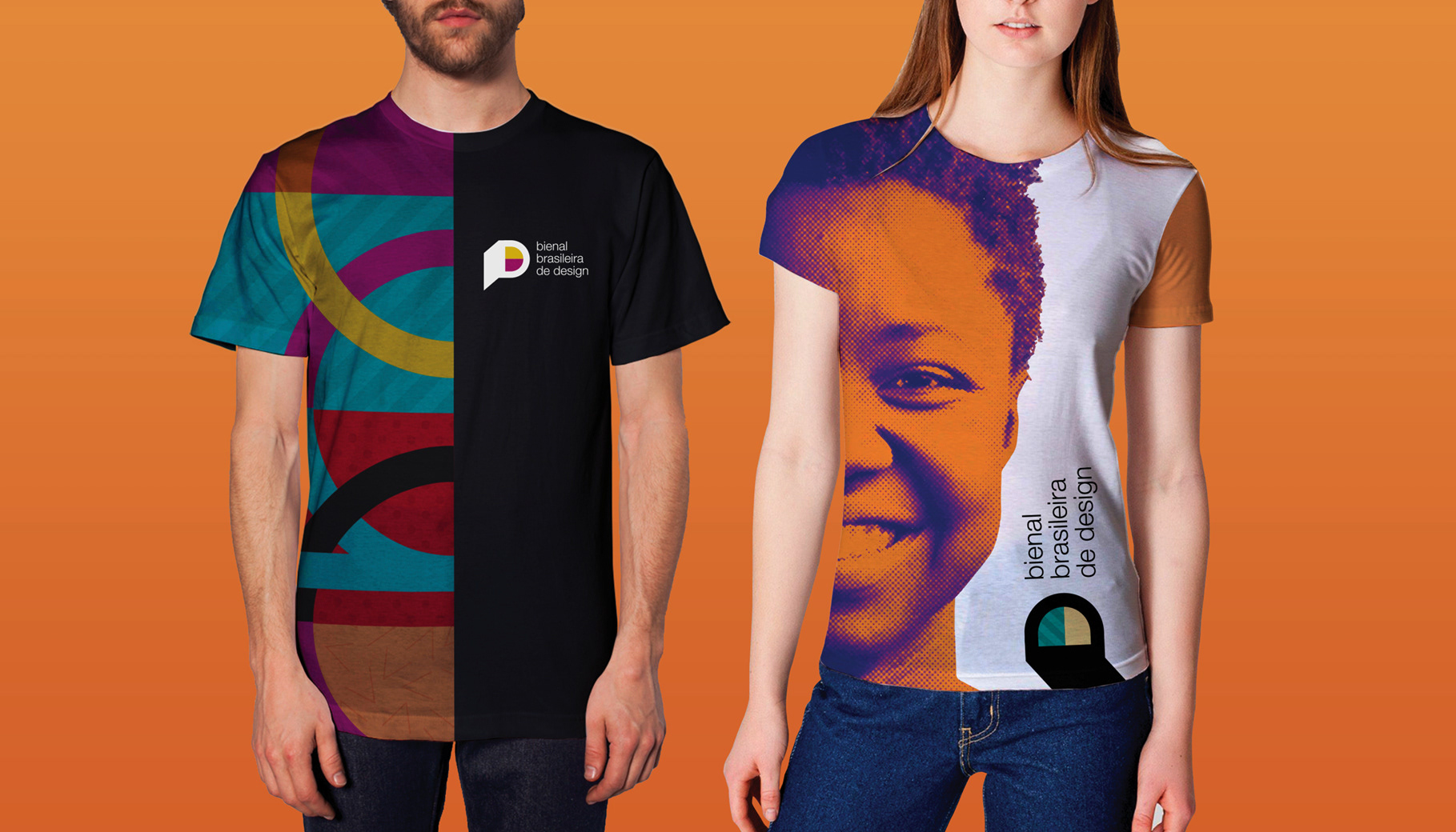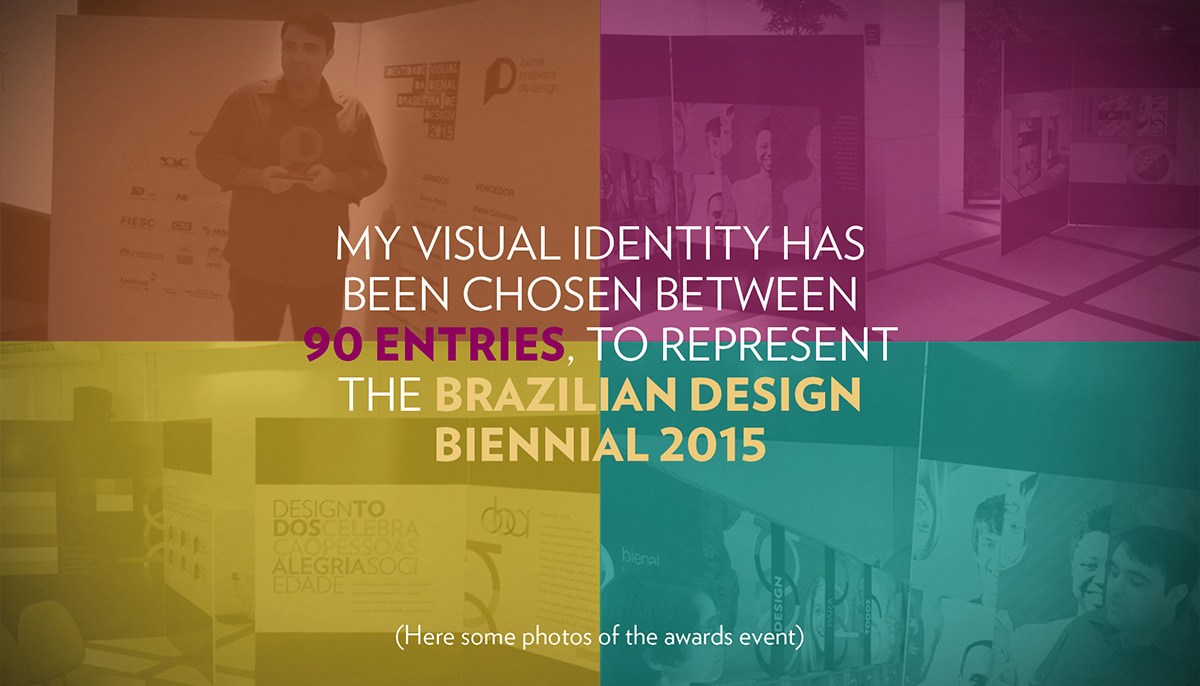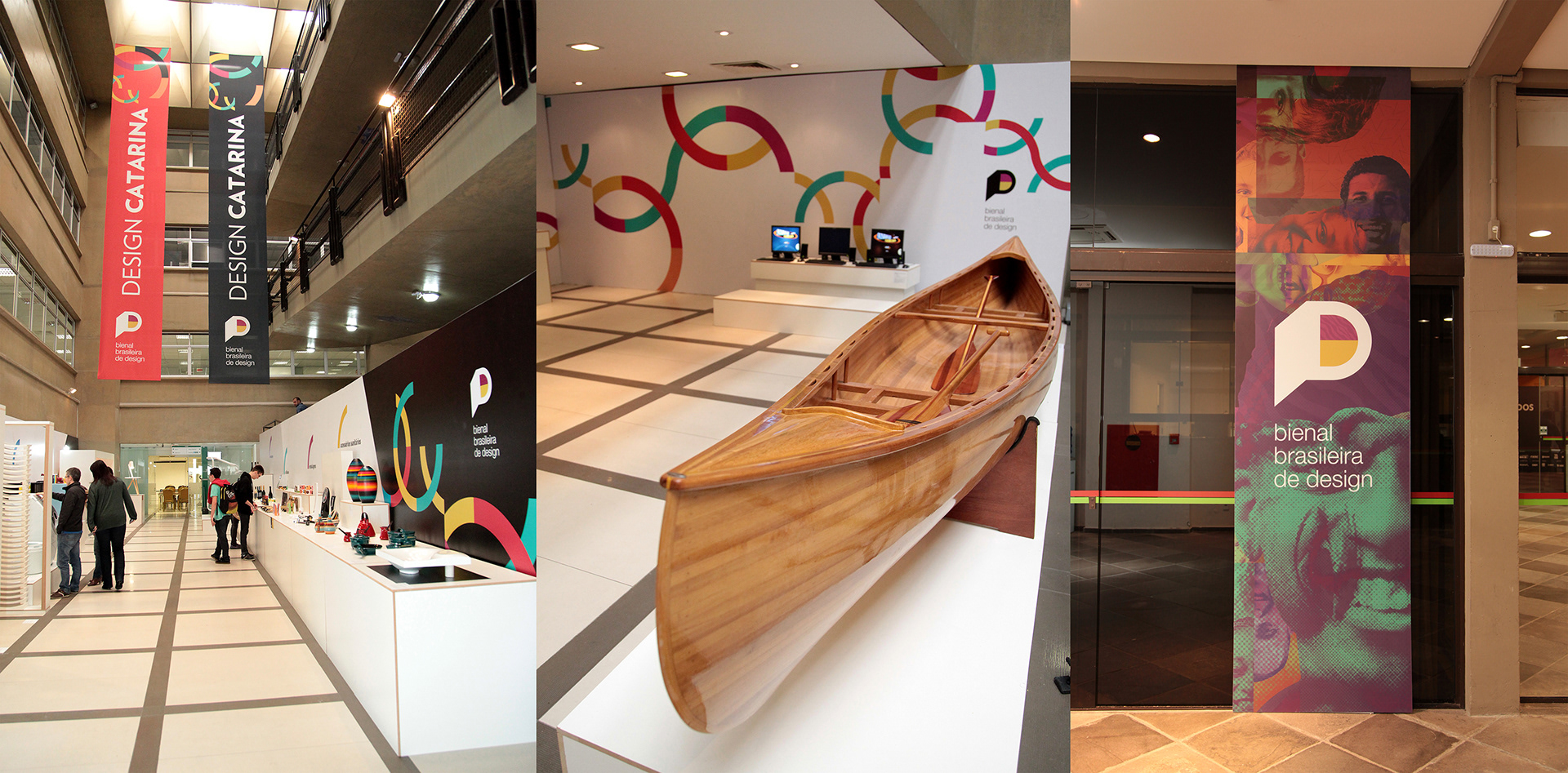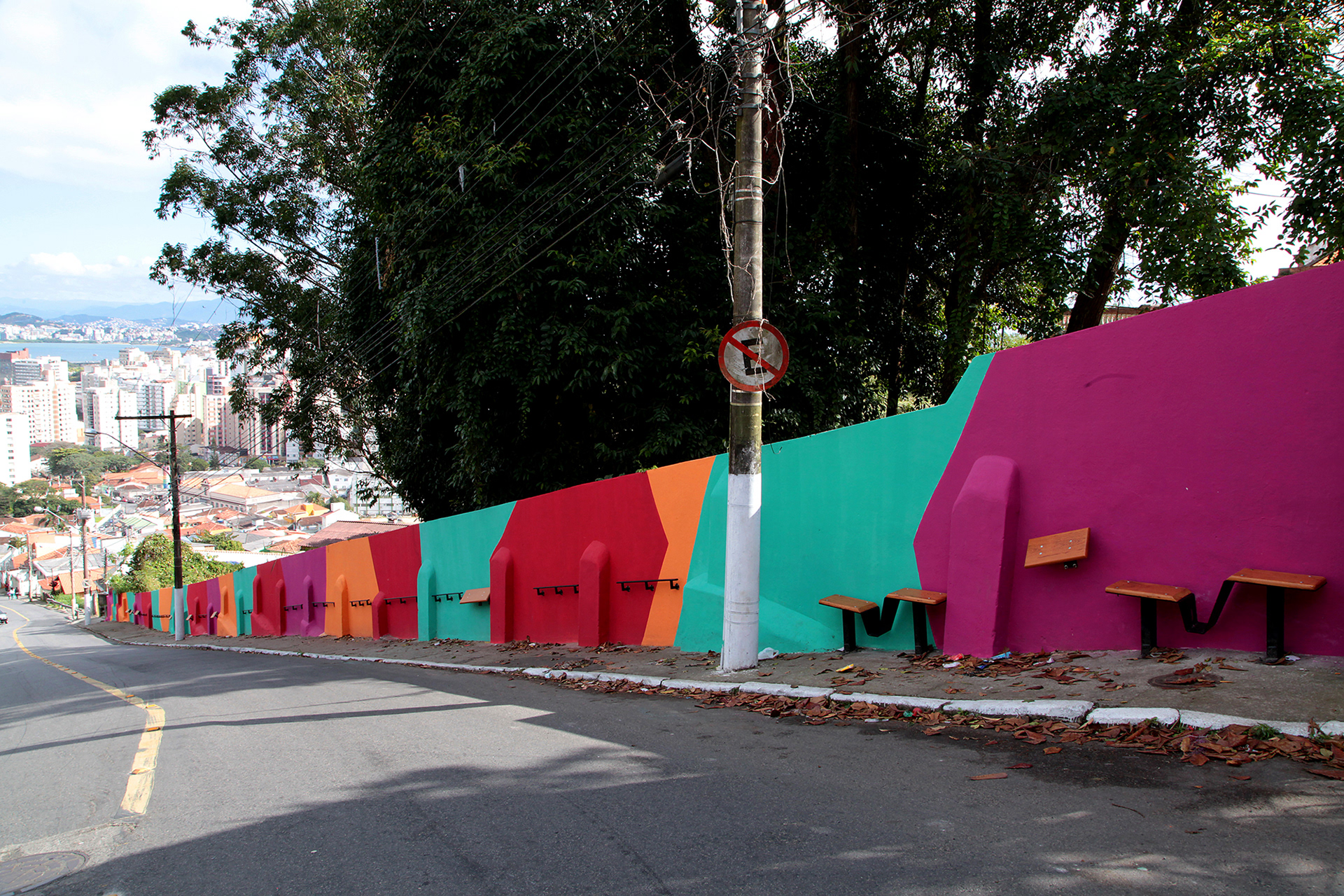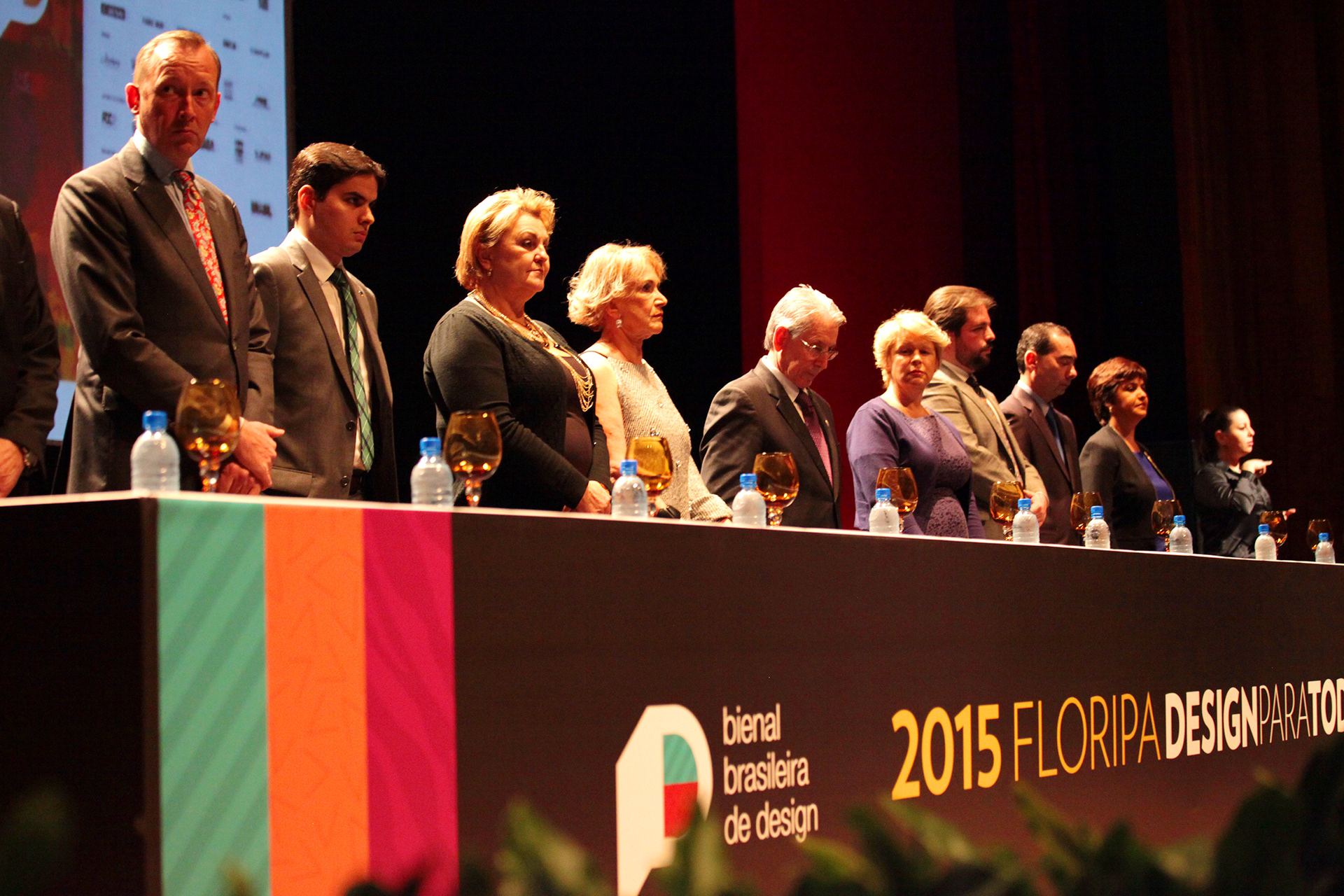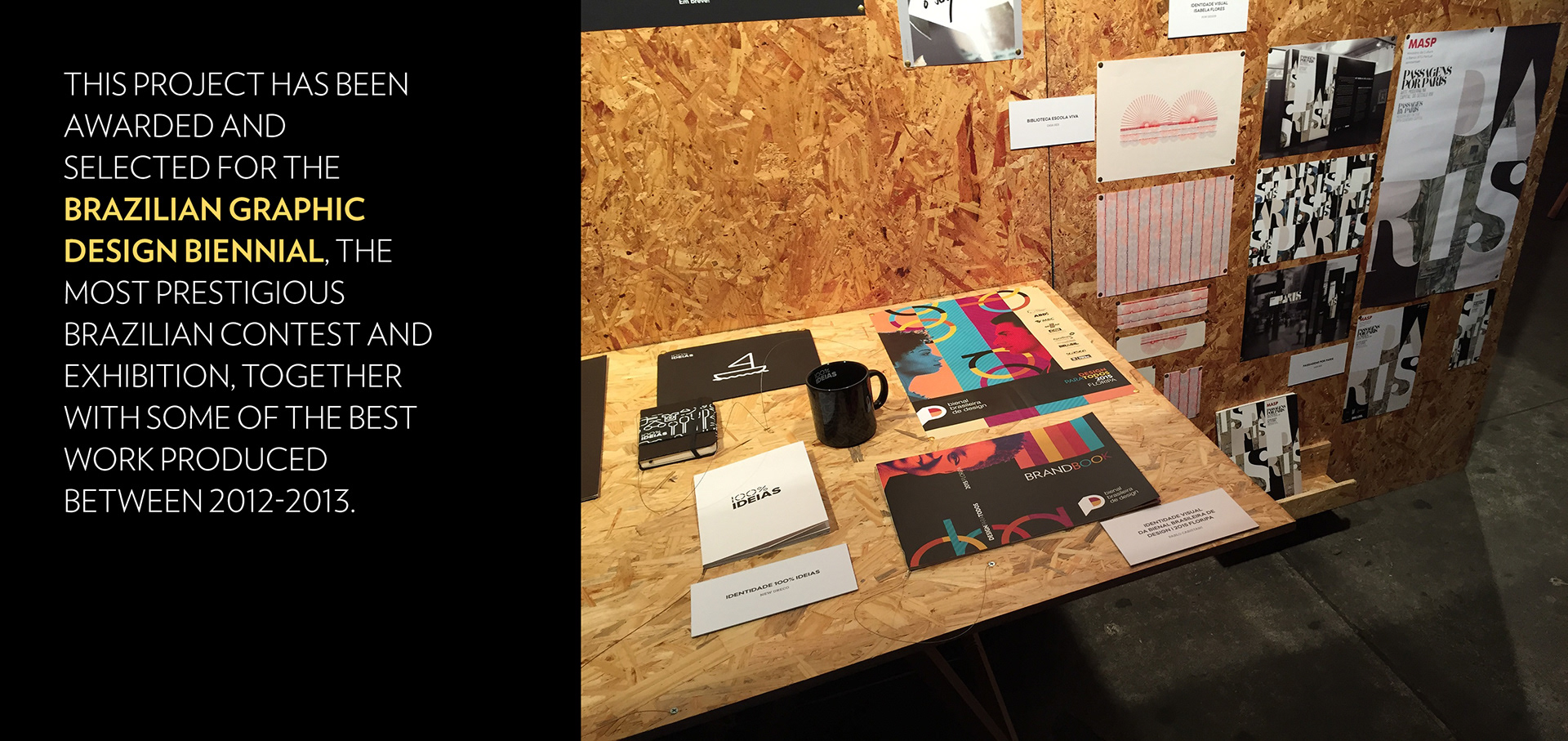 Computer Arts | Brasil
Print magazine
Number 89 | January 2015
"Portfolio" section 
Choco La Design
Brazilian blog
October 2014 
Des1gnon
Brazilian blog
September 2014 
100% Design
Brazilian blog
September 2014 
Design Magazine
Interview and Brazilian Design Biennial 2015 project
published on the international magazine
February 2015 
Revista Casa Cor | Santa Catarina
Print magazine
April 2014