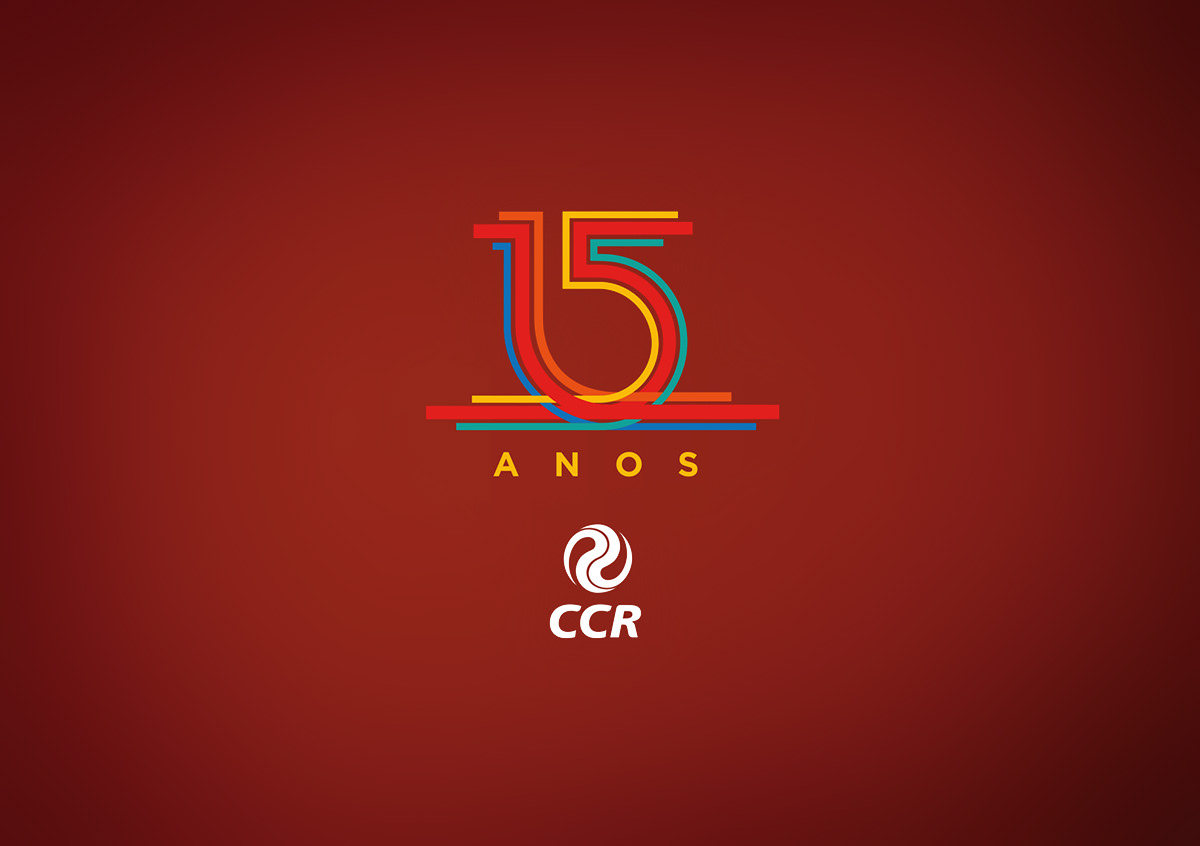 CCR Group | 15 Years | Seal and Visual Identity

Inside Yemni, a traditional brazilian branding office, and as lead designer of the project, I designed seal and visual identity for the 15 years of the CCR Group.
The CCR Group is one of the largest infrastructure companies in the world, operating in segments of toll road, urban mobility, airports and services. Among some of its main business is the management of some major roads in Brazil - as the Bandeirantes and the Via Dutra highways - and the management of the Yellow Line of the São Paulo Metro and the Tancredo Neves International Airport in Confins, Minas Gerais.
The project goal was to show the synergy and integration between different segments of the group, in a dynamic and unique seal.

Grupo CCR | 15 Anos | Selo e Identidade Visual
Como principal designer do projeto, desenvolvi, dentro da equipe do escritório Yemni, o selo e identidade visual para os 15 anos do Grupo CCR.
O Grupo CCR é uma das maiores empresas de concessão de infraestrutura do mundo, com atuação nos segmentos de concessão de rodovias, mobilidade urbana, aeroportos e serviços. Entre alguns dos seus principais negócios, está a administração de algumas das principais rodovias do Brasil - como a Bandeirantes e a Via Dutra - e a gestão da Linha Amarela do Metrô de São Paulo e do Aeroporto Internacional Tancredo Neves, em Confins, Minas Gerais.
O objetivo do projeto era mostrar a sinergia e a integração entre os diferentes segmentos de atuação do grupo, em um selo dinâmico e único.