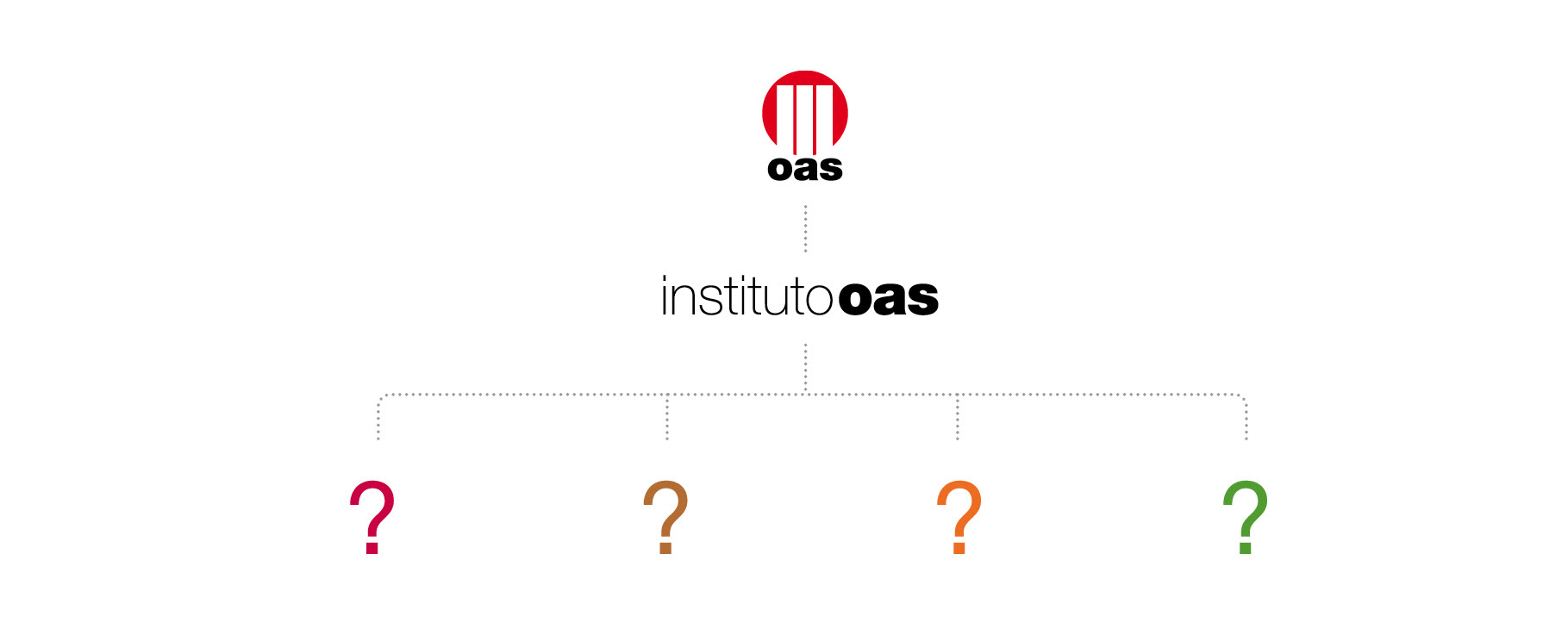 OAS Institute | Brand Architecture
OAS is a privately-owned Brazilian multinational conglomerate focused in the engineering and infrastructure areas, which gathers companies present in the national territory and in more than 20 countries. The company is responsible for carrying out heavy-duty civil construction works in the private and public sectors, such as highways, airports and hydroelectric power plants.

The OAS Institute is the sustainability arm of the company. Its main purpose is to convey culture, education and income generation to the associates and the communities neighboring the enterprises which bear the company's brand.
The challenge for this project was to develop a brand architecture for the four areas of the Instituto's activities: culture, citizenship, community and wellness. The developed brand architecture has four different logos, but a unified look.

Instituto OAS | Arquitetura de Marcas
OAS é um conglomerado multinacional brasileiro com foco nas áreas de engenharia e infra-estrutura, que reúne empresas presentes no território nacional e em mais de 20 países. A empresa é responsável pela execução de obras de construção civil pesada nos setores privado e público, como rodovias, aeroportos e usinas hidrelétricas.

O Instituto OAS é o braço de sustentabilidade da empresa. Seu objetivo é desenvolver cultura, educação e geração de renda para os associados e as comunidades vizinhas às empresas que carregam a marca da empresa.

O desafio para este projeto foi desenvolver uma arquitetura de marcas envolvendo as quatro áreas de atuação do Instituto: cultura, cidadania, comunidade e bem-estar. A arquitetura de marcas desenvolvida tem quatro logos diferentes, mas um visual unificado.