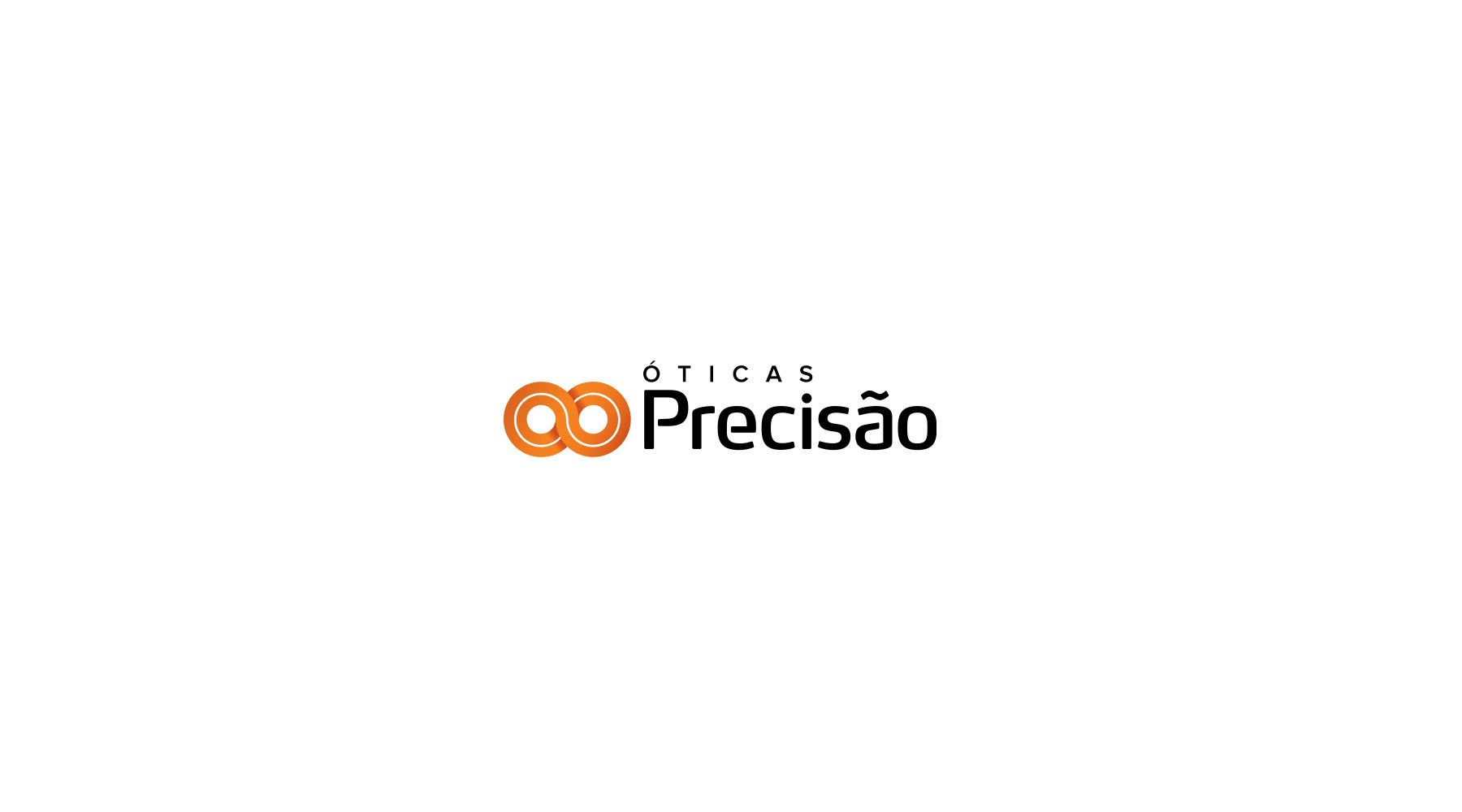 Óticas Precisão | Branding and Store Design
Designed at Novarejo - Retail Design Office
Pablo Cabistani, Enrique Fernandes:
branding designers

Enrique Fernandes, Pablo Cabistani, Lucas Andrade:
environmental designers
Juliana Pelegrini: 
account attendant
Marcos Morrone e Mauro Minniti:
creative direction
The brand Óticas Precisão (english: Precision Optical Stores) network is a Brazilian chain with more than 80 stores. Following the network's decision to establish a new position for the brand, the retail design studio Novarejo was responsible for the development of a new branding project that included the

redesign of the visual identity and the creation of a new environmental concept for the stores

.
Taking advantage of the orange of the previous identity, a lively and striking color, the identity received a vibrant visual that stands out.

The logo, a pair of stylized glasses that is also a symbol of infinity, symbolizes the infinite possibilities that we have when seeing well.
In the store design, the user experience in the environment has been improved.

A waiting space for clients accompanied with children or friends has been created. Higher tables help in the service in compact stores, a characteristic of the stores of the network, facilitating the circulation and giving a close and informal tone to the service. Points for cellular recharge, wi-fi, and some toys

reinforce and add emotional value to the experience.